Is it possible to use a Mito Red Light panel on a PlatinumLED stand? Let me show you something. It is a question I often get. Someone may purchase a panel from one company and get that stand. Then later on, they want to get a panel from another company.
If you want to know if they can interoperate from a control panel point of view, I have done a video for you on that as well.
🔗
I aim to be affiliated with all light therapy companies as much as possible to remove any bias. If you purchase products through links in the article or using discount code
ALEX
, then I receive a small commission at no cost to you which funds these reviews to help you make informed decisions. For
PlatinumLED
which I cover in this blog post, you'll get a discount code after clicking the
link
.
When it comes to fitting them all on the same stand, I wasn't sure if it would work. I had to get all my tools out. I've literally been playing around for the last hour or so testing to see if this is fully operational.
Motorized Stand Example
Another reason you may be watching this is perhaps because you have a couple panels made by Mito Red Light, Rouge, or Red Light Rising, yet you really like the looks of the PlatinumLED motorized horizontal stand.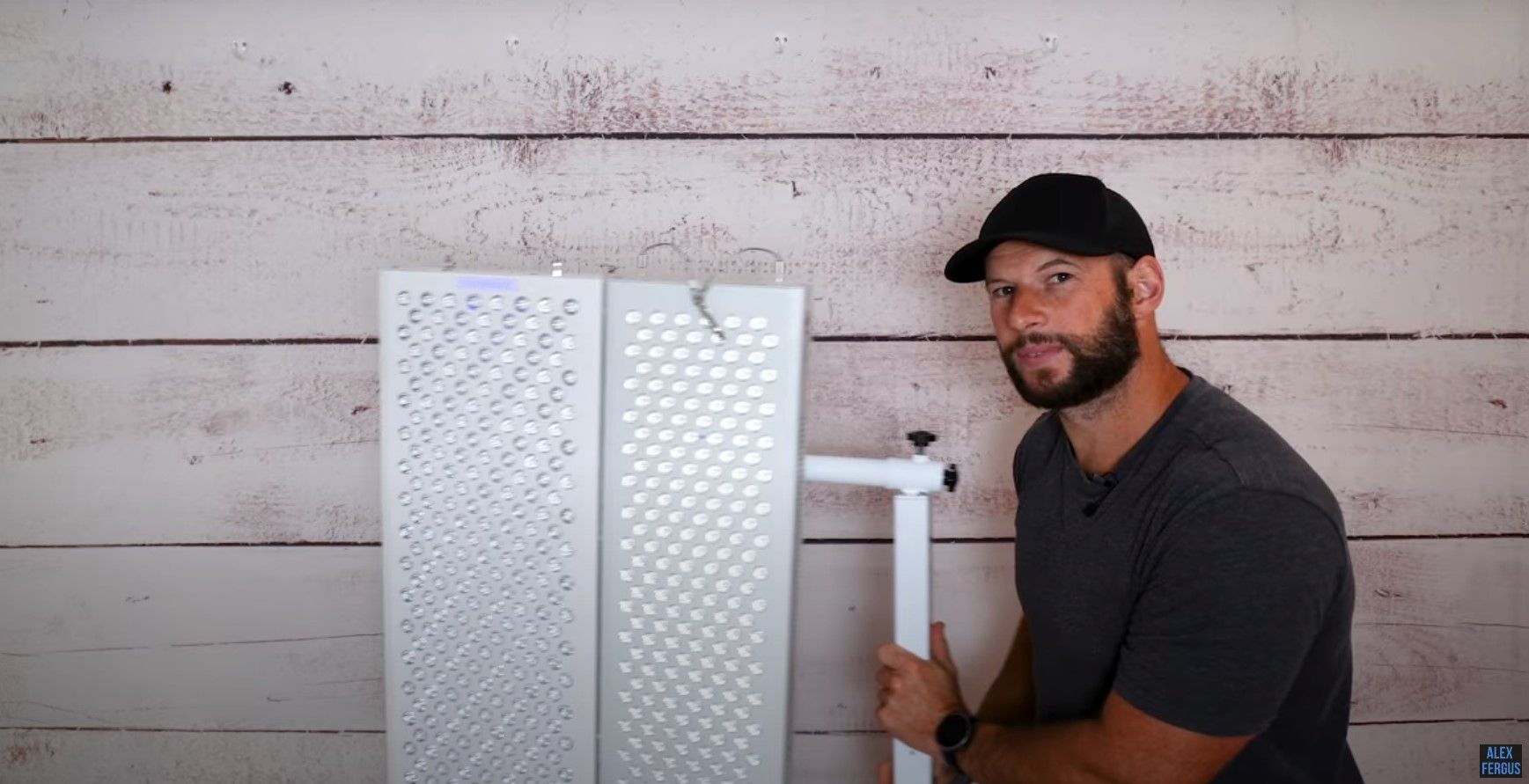 Not all companies sell this particular stand, and it is a really good one. I obviously have it here. I've tested it and made a video review on it. I was impressed because it is very nice to use. You can set it up horizontally to use while you're lying on a bed. You can fit four panels together to get full coverage.
I can see why people ask this question. What we have here is a BioMAX 900 with a Mito Red Light MitoPRO 1500 all on a PlatinumLED motorized stand. So yes, you can combine these!
I can also use my remotes with this motorized stand. I can even lower it and change the angle so that it is horizontal.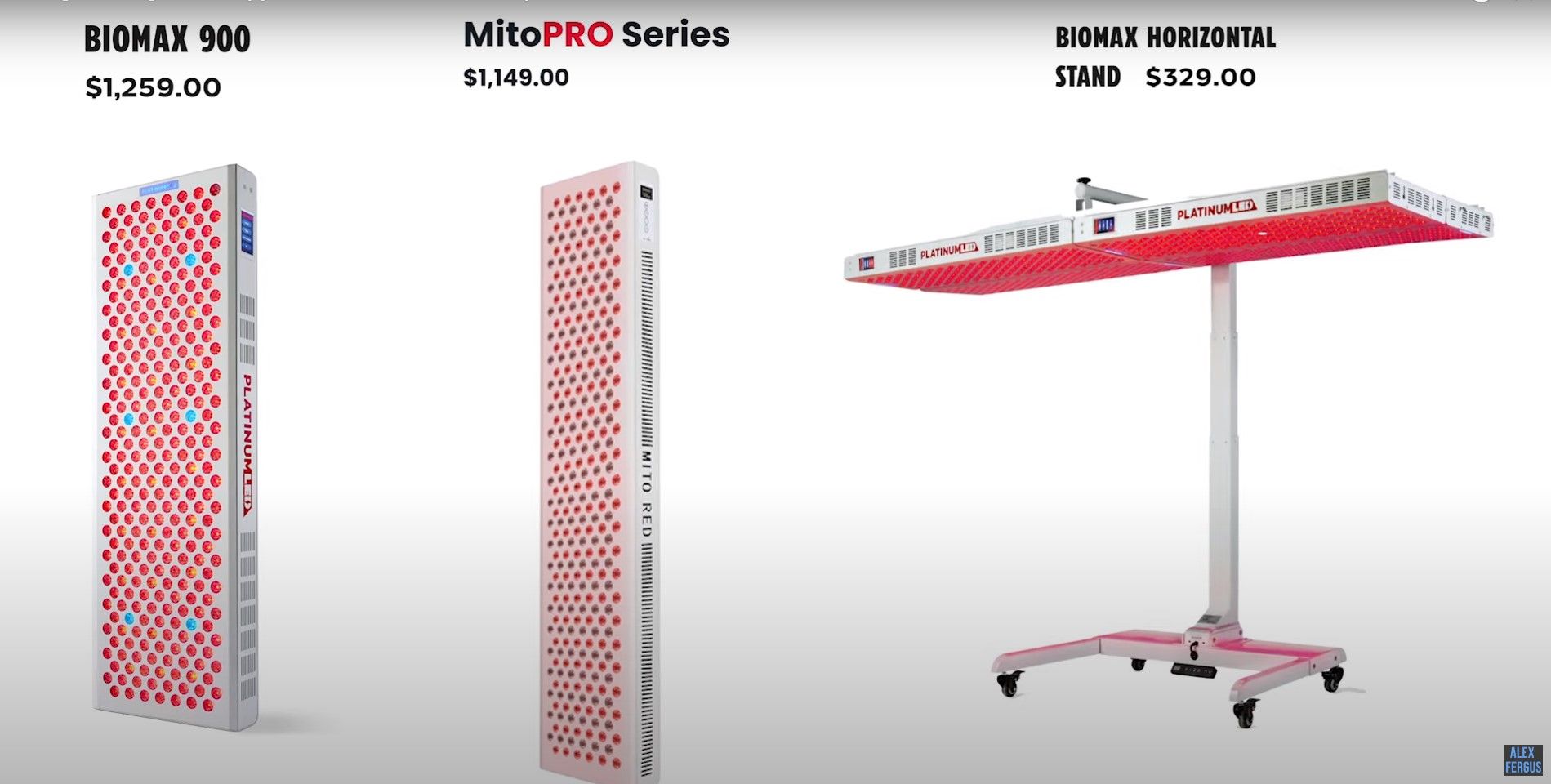 It's very cool. Now, I know this particular setup isn't perfectly symmetrical naturally because we have both the wider BioMAX 900 with the narrower Mito Red Light MitoPRO 1500 side by side. Yet it just goes to show what you can do with them.
How It Works
Now the reason why I could get them all on the same stand is because the back of these red light therapy panels have screw holes.
Now, what I've noticed is that a lot of these companies use a screw hole that fits the same size screw. I have a bunch of them here. When you purchase the PlatinumLED motorized stand you get a whole bag of them.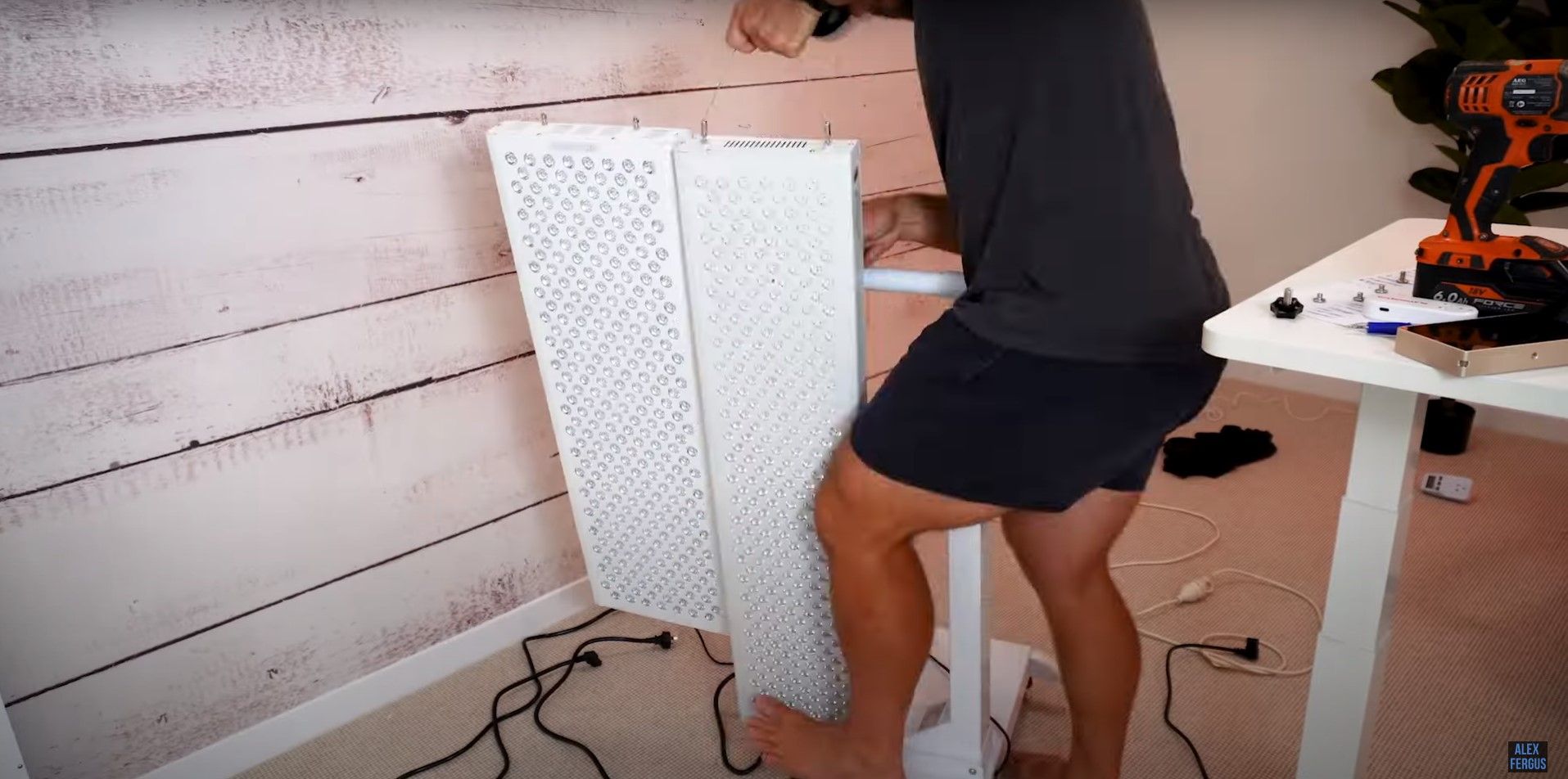 You also get a bunch of these brackets which simply screw onto the back of the panel and then screw into the the stand. It's all rather straightforward.
As soon as I realized, "Hey, the screw holes are the same, so I can use these brackets! There's no reason why I can't put them all on the same stand. It's going to work great!"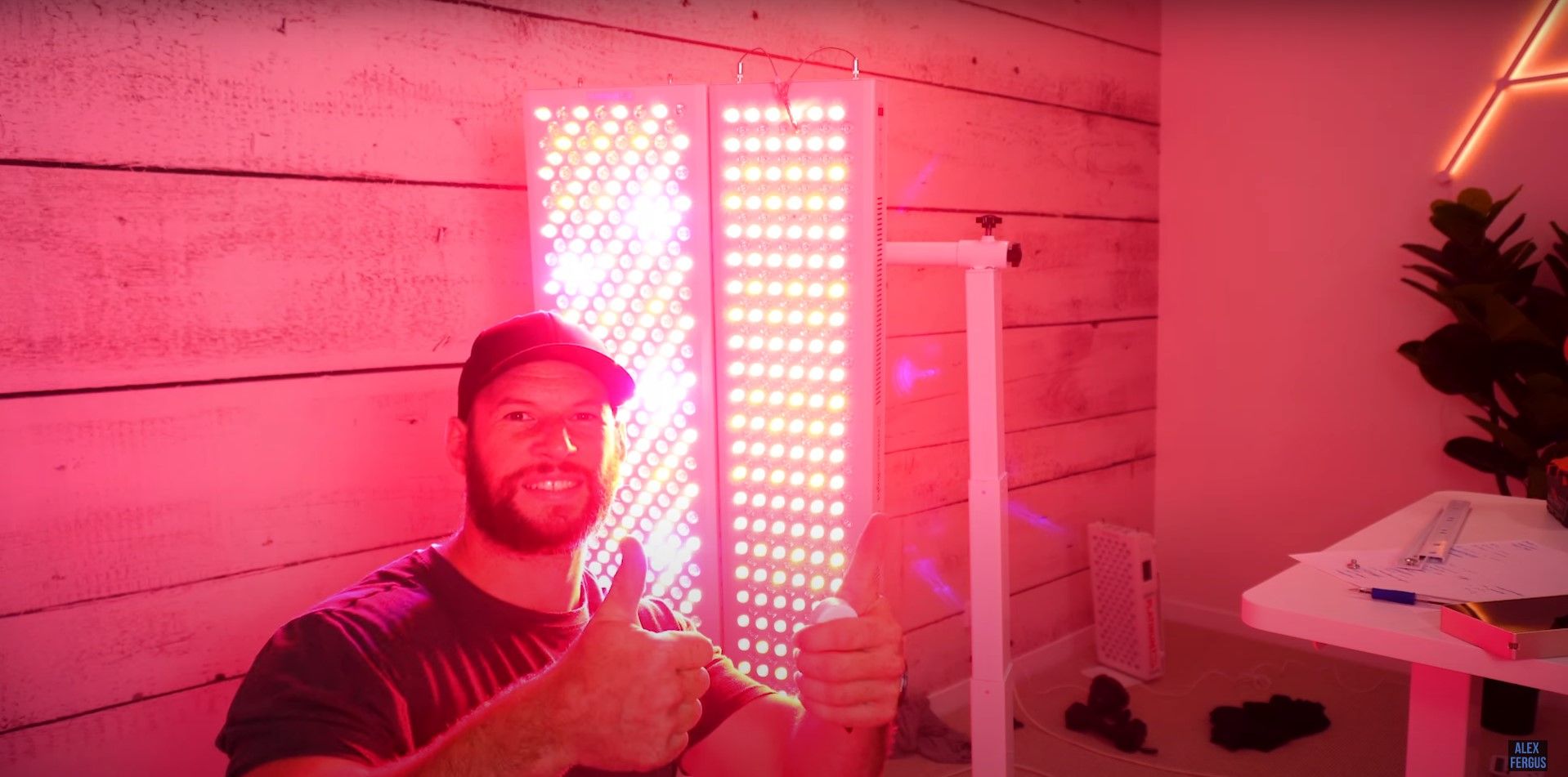 So yes, this is really good news if you have Mito Red Light panels and you want to buy the PlatinumLED stand or even if you have the PlatinumLED stand and you're looking at getting panels other than PlatinumLED (you get a discount code after clicking the link).
Know that you can put them all on the same panel. It may not look perfectly balanced. There may even be a slight gap in the middle of these panels. But it will work just fine which is the important thing.
💡
Because they're using the same screw holes and brackets, the non-motorized PlatinumLED stand will work with other panels such as: Red Light Rising Advantage, Mito Red Light, Rouge Gen 3 Pro, and Rojo 3000.
Now I have the Infraredi Flex Mini on hand too. This panel actually has a much larger screw hole, so these screws won't work.
However, that's not to say you couldn't get an Infraredi panel on the stand. All you would need to do is go to your hardware shop and find some screws that will fit into this particular panel. You're going to use the same brackets, and away you go!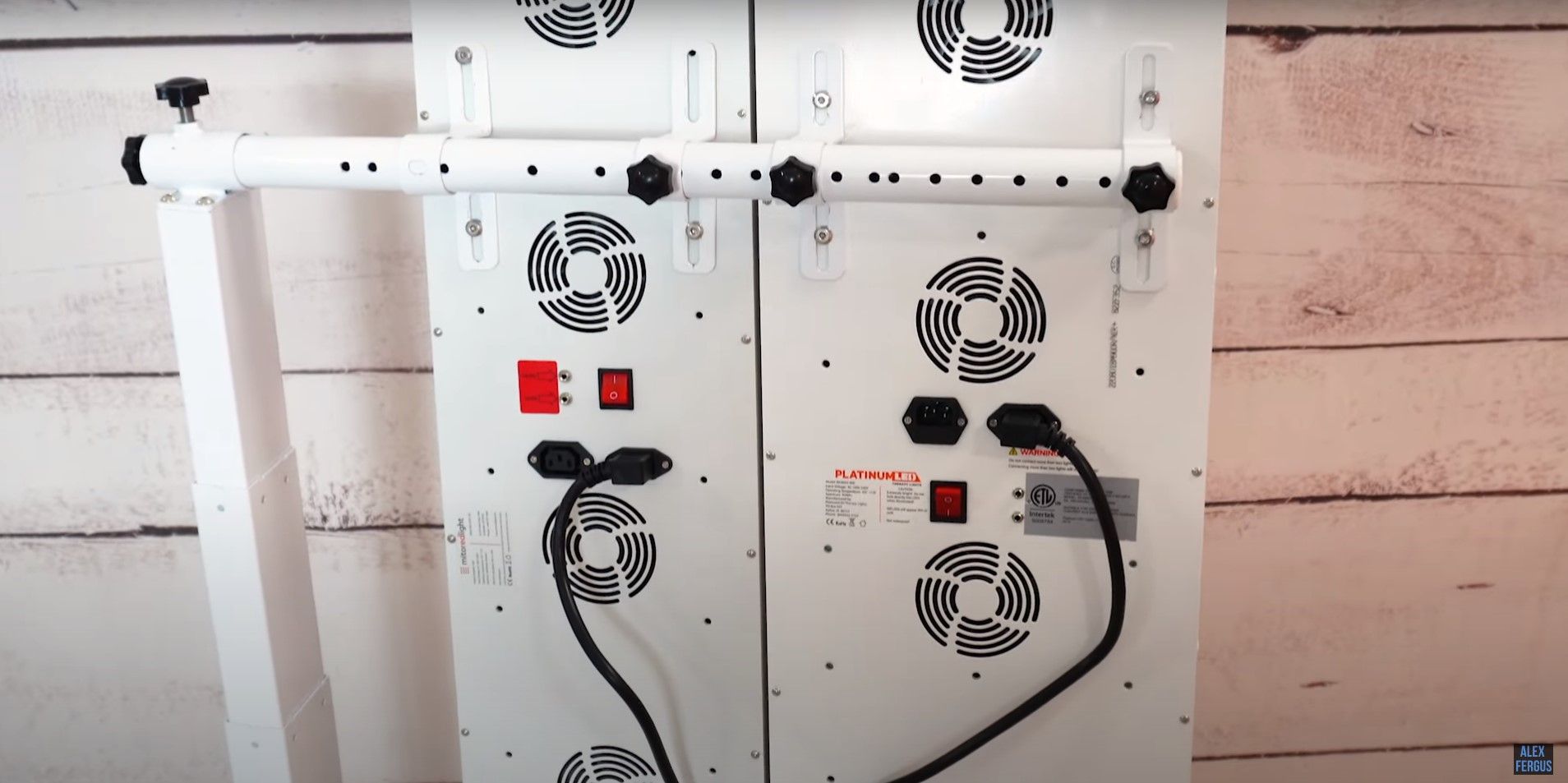 I also have a Mito Red Light MitoADAPT panel (code ALEX saves). I don't have the large one, just a tabletop one. This has a smaller screw size than the BioMAX and the Mito Red Light MitoPRO panels. So you're going to have to go out and get specific screws for this panel. It shouldn't cost more than $5–10 from a hardware store.
One other important thing to mention is even though the screws from the PlatinumLED stand fit on the Mito Red Light stand, the brackets and the screw holes don't line up perfectly.
So you're not going to get all your screws and all the brackets in place place. It's obvious that the screws and the brackets have been designed for the PlatinumLED panels.
🛠️
It just means that you may get half of the brackets in place. I don't think that matters because it's quite a strong setup with these rock solid screws. However, you may want to err on the side of caution if you're using it in a commercial setting where the panels are above your client just in case something slipped.
In all honesty, based on what I've seen here and playing around with it, these things are so strong even if you could only use a few of the screws, I still think it's going to be rock solid.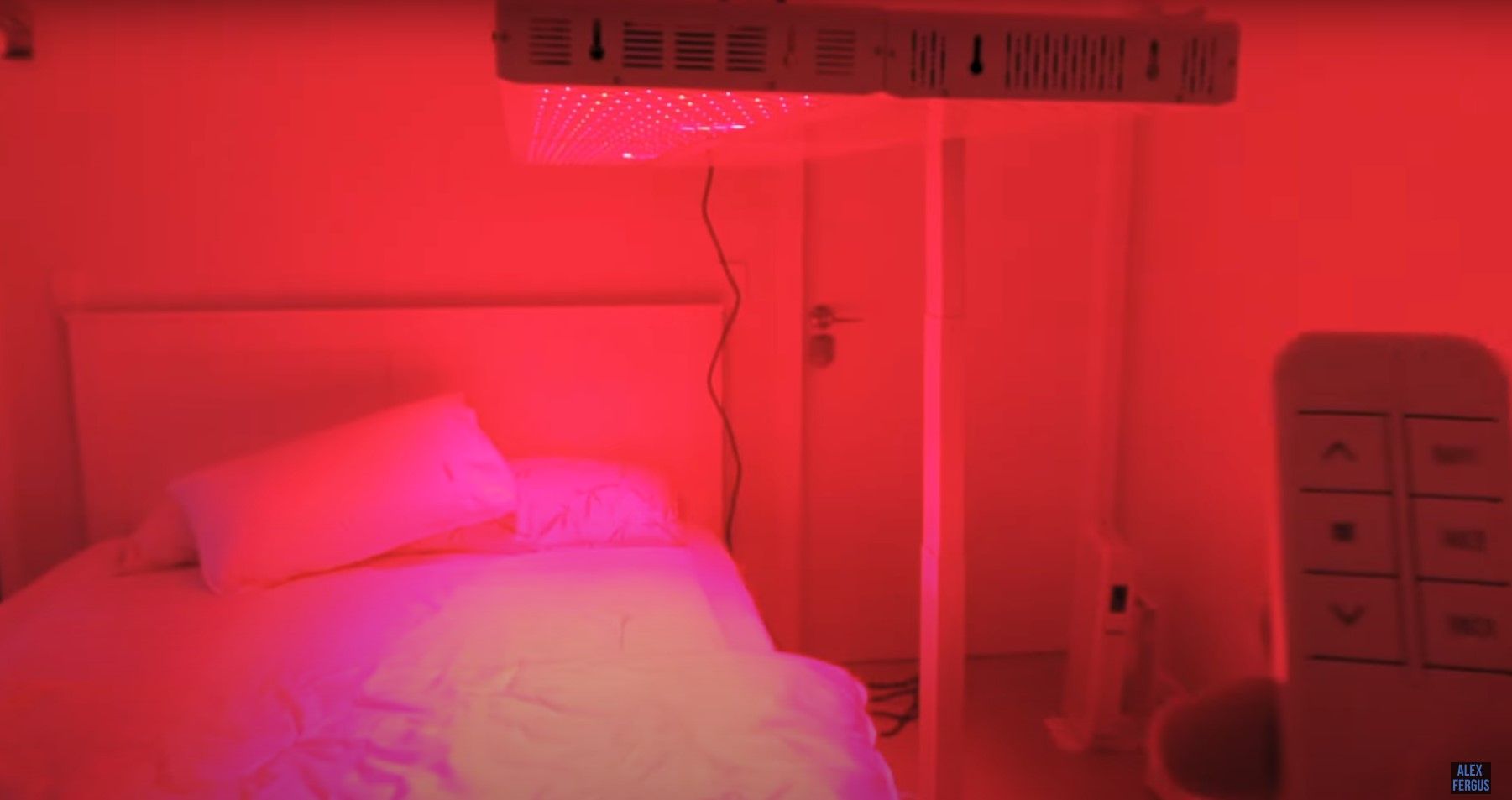 So what this means is that most if not all of red light therapy panels can be used on the PlatinumLED motorized stand or their other non-motorized stands.
This is exciting news! Remember though, there may be minor issues with set up. It may not be a perfectly symmetrical fit. You may get a bit of a gap here and there. And it could even involve a trip to your local hardware store to shell out a few bucks for some larger or smaller screws.
📌
Now, there is one exception to that which is the Joovv panels. They don't have screw holes on the back. They have a totally different design. They use their own specially-made stand options. So you won't be able to get a Joovv panel on one of these stands.
Another thing I need to mention is that I only have the PlatinumLED stands: the motorized stand and the non-motorized stand. Both of them use exactly the same brackets and setups, so that's what this video is about.
✔️
If you're getting the stand from say Mito Red Light, Rouge, Rojo, or Red Light Rising which all use the same screw holes in a similar bracket system, I would say that you could probably use PlatinumLED BioMAX panels on their stands as well. But I haven't tested that, so I can't say for sure. Check out some of these panels in
my shopping tool
Conclusion: Motorized Stand Can Be Used For Other Companies
If you want to buy any of these products or the stands, I'll put my discount links to them all below as well.
In the meantime, be sure to check out my comprehensive review of the PlatinumLED motorized stand. It did surprise me how nice it was to use. If you have the money, it is something I recommend purchasing.
Of course, if you've got any other questions, leave them below or share them with our whole community in our new Facebook group. I'd love to hear your particular reasons. If you have any questions or comments, please leave them below, thanks.
This Article's Products:
For discounts, click the links and if prompted, enter code ALEX.
✅ Mito Red MitoADAPT or MitoPRO
✅ Joovv Mini - no discount
✅ PlatinumLED BioMAX panel or accessories 5% discount (you get a discount code after clicking the link)
✅ Rouge Pro G3 varies by country USA or Canada or Australia
✅ Rojo
✅ Red Light Rising Advantage 900 or stand
✅ Infraredi Flex Mini or Max 10% discount
Extra! Extra! Read All About It!
✅ 810 Nanometer Wavelength Health Effects Cheat Sheet
✅ How To Use Red Light Therapy 101
✅ BioMAX Tabletop Stand Options Review (soon to be published)
✅ Red Light Therapy For Hair Loss: Game-Changer Or Not?

🔥
Check out this epic new
Shopping Tool
that has been years in the making! You can filter products by price, number of LEDs, total power, irradiance, height, width, warranty, company, the company's location, warehouse, class, year released, pulsing, flicker, modular support, ultra low EMF, built in timer, multi-chip LEDs, stands included, specific wavelengths, shipping, value, noise level, and more!
Be In The Know With These YouTube Videos
✅ BioMAX quad (four panels) review, watch HERE
✅ BioMAX horizontal stand review, watch HERE
✅ PlatinumLED wall-mount bracket review, watch HERE
✅ BioMAX remotes review, watch HERE
This blog post was written by Alex Fergus. Alex is a ISSN Sports Nutrition Specialist, Fitness Professional and certified Superhuman Coach who continues to expand his knowledge base and help people across the world with their health and wellness. Alex is recognized as the National Record Holder in Powerlifting and Indoor Rowing and has earned the title of the Australian National Natural Bodybuilding Champion. Having worked as a health coach and personal trainer for over a decade, Alex now researches all things health and wellness and shares his Alex Fergus blog as well as light therapy on this website.