Red Light Therapy is getting more and more attention for its potential for enhancing health and well-being. Not surprisingly, many new companies are entering into this market with various solutions and devices. So it's becoming even more important to get access to real, comprehensive evaluations of the market players.
That's the aim of this article as well, where I delve into a company review of Mito Red Light, a leading player in the red light therapy industry. You'll learn about the company's background, its best-selling devices and how they differ from the competition.
The Birth and Mission of Mito Red Light
When you start looking for red light therapy devices, it's most likely that you encounter the brand, named Mito Red Light. The company has been in the wellness and health industry space since 2019. Their story has started with the founder's personal interests in alternative therapies due to his health issues.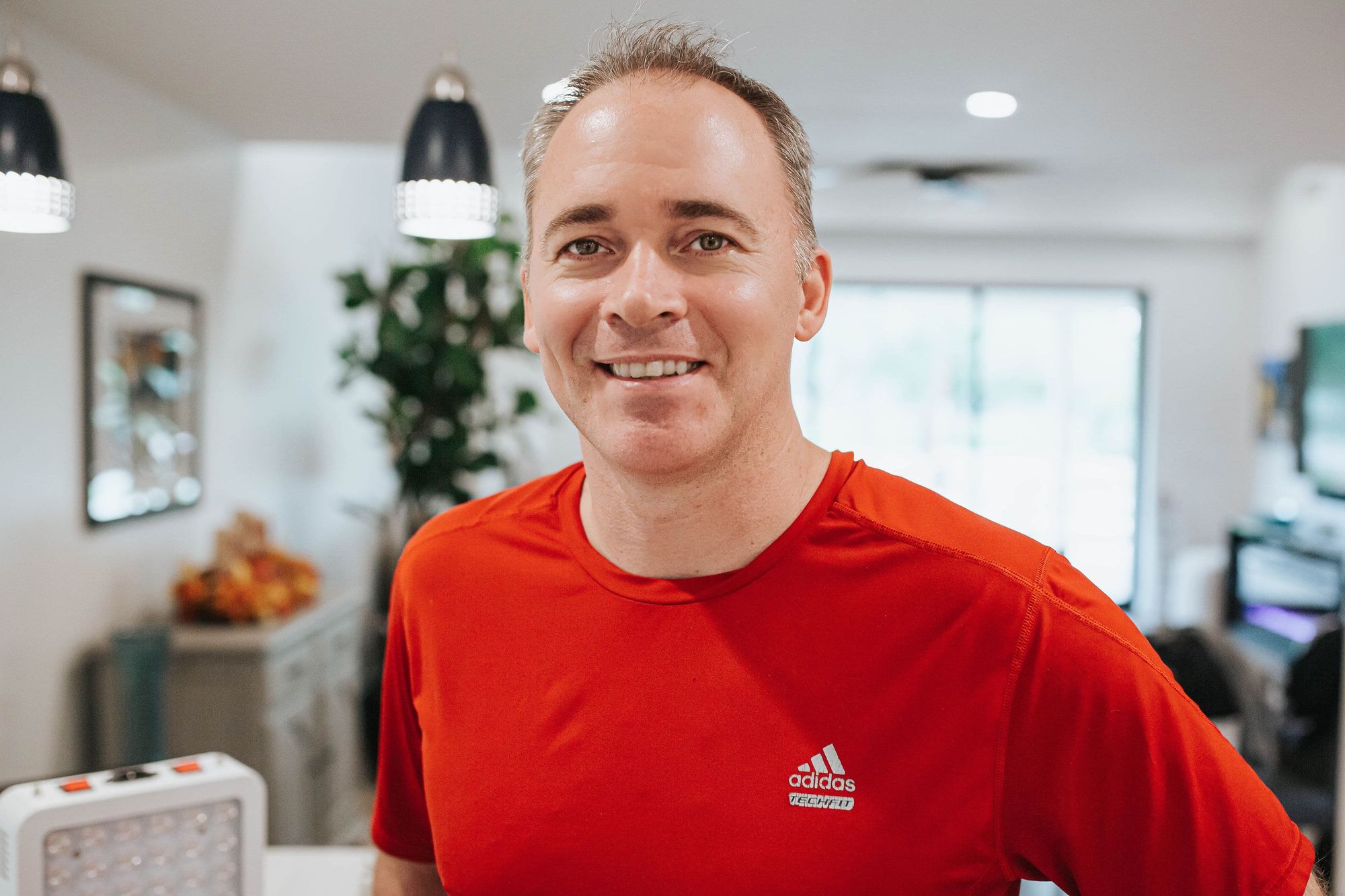 💡
Scott Chaverri was dealing with health challenges and tried everything - unsuccessfully - when he finally found red light therapy as a solution for his problem. Then realizing its benefits and huge potential, led him to dive deeper into the topic of light therapy.
Scott's objective has been to establish a health company that equips individuals with the necessary knowledge and devices to improve their performance and extend their years of good health. He's on a good track, because Mito Red Light boasts one of the widest range of products available on the market and consistently strives to be a pioneer when it comes to new developments.
Mito Red Light Product Highlights and Applications
Now, let's examine Mito Red Light's product palette, the devices' applications, the new developments and also discover how and why they differ from the competitors.
Who Can Benefit From Mito Red Light Company's Products?
Before we go deeper, let's clarify this simple, yet important question: Is this technology actually right for me? Can I benefit from using such devices?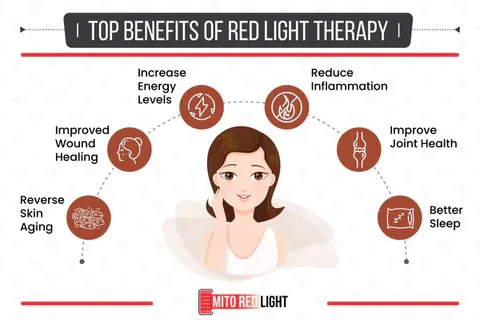 The answer is, absolutely yes. Basically, any individual, who's seeking natural and non-invasive solutions to a range of health and wellness concerns could benefit from Mito Red Light's products. So, whether you are an athlete looking to optimize performance, someone dealing with chronic pain, or simply interested in enhancing your skin's appearance, Mito Red Light offers great options.
The applications of their devices are targeting:
Skin health
Hair growth
Joint pain
Hormonal health
Inflammation
Muscle recovery
How Do Mito Red Light Devices Work?
Now let's take a step back and learn how the Mito Red Lights' panels work, so you'll become more familiar with the underlying concept of their developments.
💡
Mito Red Light panels offer various combinations of red and NIR wavelengths. The reason is that the different wavelengths penetrate the cells at varying depths, providing distinct advantages.
For instance, red lights at 630 nm and 660 nm are effective for treating skin problems such as wrinkles, acne, but also effective for addressing hair loss concerns. Near-infrared lights at 810nm, 830 nm and 850 nm however, penetrate deeper into the tissues promoting muscle and joint recovery, eye health and improved memory and cognition. Utilizing these different wavelengths together can be the most advantageous for achieving the desired results.
The 4 Most Bio-Active Wavelengths
So, one of the major benefits of the MitoPRO series devices is that they emit the four most bio-active wavelengths: 630nm/660nm and 830nm/850nm at 25% intensity for each wavelength.
The panels in Mito Red Original 2.0 series however "only" emit 660 nm and 850 nm in a 50-50% ratio.
However, what counts as a fairly new development in the market is the 810 nm wavelength, that's available in the MitoADAPT series panels. There's more and more research on the 810 nm wavelenght impact on brain health, so if you're someone who's interested in that, you might consider selecting one of the panels from this series.
If you're on the road quite often, but still wanna enjoy the benefits of RLT, you might wanna check out the review video about the tabletop panels or this article that covers MitoADAPT Min and MitoPRO 300 in detail, both produced by Mito Red Light.
And if it wasn't enough information, there's still two other comprehensive reviews about MitPRO 300 and MitoADAPT Min specifically.
How Does Mito Red Light Differ From the Competition?
If you want to find out how they differ from the competition, you'll see quite a powerful statement on their website.
"Recently, a wellness and red light therapy expert did an extensive evaluation of TWELVE full body red light therapy panels. After his exhaustive analysis, the MitoPRO 1500 ranked #1!"
First, you might ask: okay, but what kind of evaluation was that, based on what criteria? Then you might be also wondering who this red light therapy expert is. And this statement relates to only one of their devices. All these questions and concerns are fair and reasonable.
If you check out this video, you'll gain a deeper understanding of the evaluation process and discover how MitoPRO 1500 got to the top of the podium.
New Developments: Helmet, Belt and Yoga Mat
Besides the familiar rectangular-shaped panels, the company provides such innovations as helmets, belts and yoga mats. This personalization is unparalleled as they offer devices for a very broad range of customer's needs. For instance, the yoga mat or the Mito Mobile Super is a good choice for someone who's always on the go, but still wants to benefit from red light therapy.
However, others who're looking for a more effective, higher-performance device, there's a nice selection option among the MitoADAPT and MitoPRO panels.
The company is also selling some commercial products, ranging from RLT beds to a complete red light cabin. So the beauty salons, gyms and wellness centers can also fulfill their needs.
💡
If you're interested what other future development can you expect from Mito Red Light, you definitely want to check it out this article!
If you want to learn more about the Mito Red Light (or other) panels and their features and parameters you definitely want to check out our Shopping Tool!
What Future Products Can We Expect From Mito Red Light?
The company always listens to their customers. That's how the Mito Mobile Devices was launched for instance. People kept asking for a portable device they can carry with them even for longer journeys.
They might also start testing and implementing other colors in their devices such as green or yellow light. But in a short term, they want to understand and leverage the wavelenghts of red and infra red lights even more.
Among other things, in this video Scott Chaverri shares his thoughts about pulsing and also explains why his company beats the others, and what's his future plans with Mito Red Light.
Items Mentioned
Mito Red Light Products, such as the MitoPRO, MitoADAPT, helmets and yoga mat
💡
Use discount code
ALEX
that saves you through
THIS link