Hello, so this is the Hooga Health HG300. Now Hooga Health are well known for their exceptional value. In fact, their Hooga HGPRO 300 is extremely popular and did really well in my budget tabletop comparison series. I'll talk more about that later.
🔗
I aim to be affiliated with all light therapy companies as much as possible to remove any bias. If you purchase products through links in the article or using discount code ALEX, then I receive a small commission at no cost to you which funds these reviews to help you make informed decisions.
This panel is not their pro version. This is the most basic red light therapy panel you can get. It's so basic that not only does it not have a timer, you can't even get a stand for this. I simply have it sitting here on my desk.
Despite the lack of features, it still does a pretty good job on the performance front. As you can see here, I tested the wavelengths with my spectrometer. There's a nice peak of 660 nanometer (nm) red light.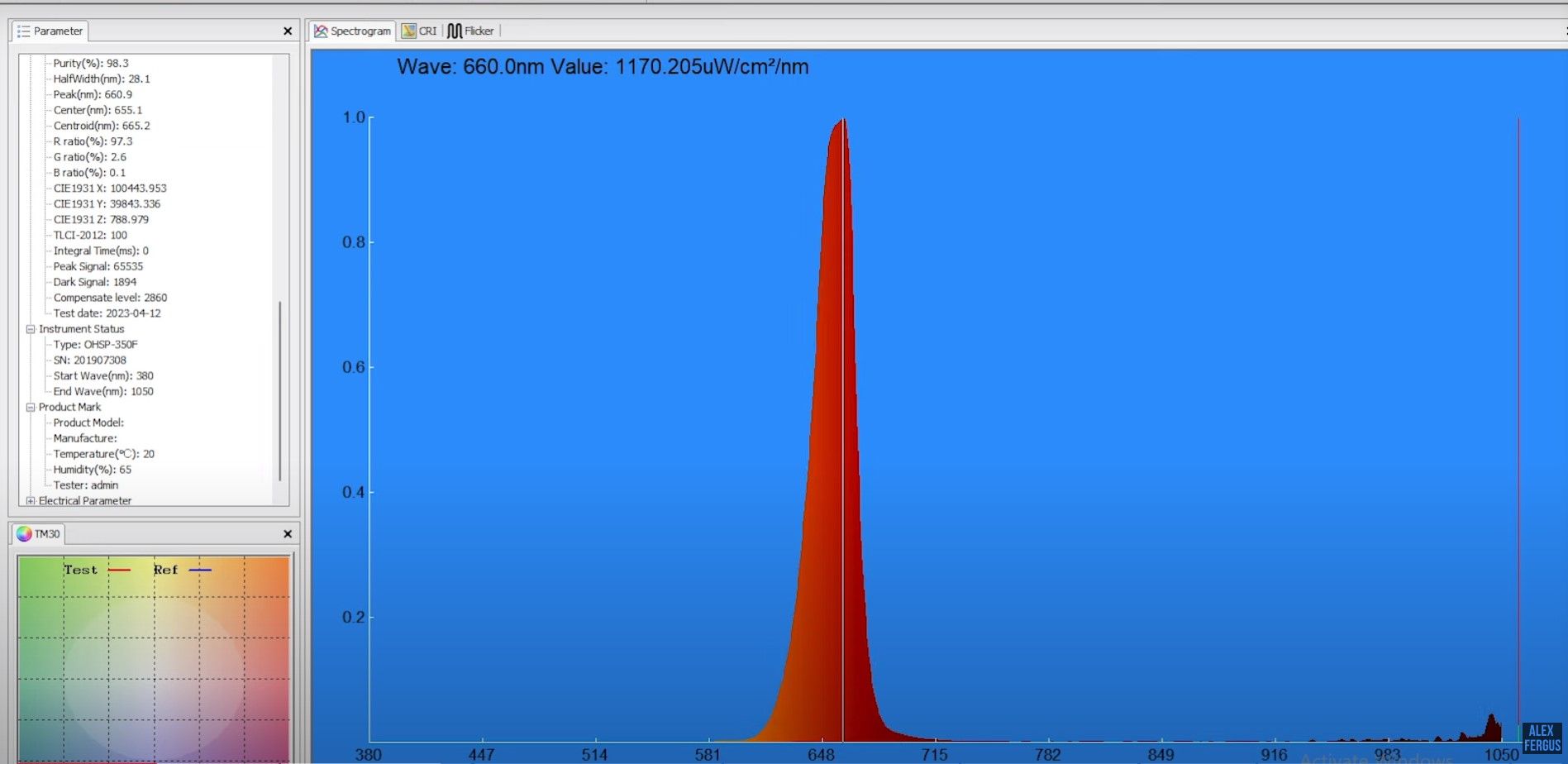 In fact, there is a decent amount coming from 650nm right through to 660nm which is neat. Then we have the 850nm near infrared light too.
🌊
Yes there are only two wavelengths here, your 660nm and your 850nm. It's very old-school. There's no 810s or 830s or 630s. But remember, these were the wavelengths that I used to use for many years before all the other ones were introduced, and I still had exceptional results!
So I'm sure the HG300 is going to do exactly what it needs to do in terms of optimizing mitochondrial performance. You're going to see pain reduction and inflammation reduction along with improved skin, improved wound healing, and all that good stuff.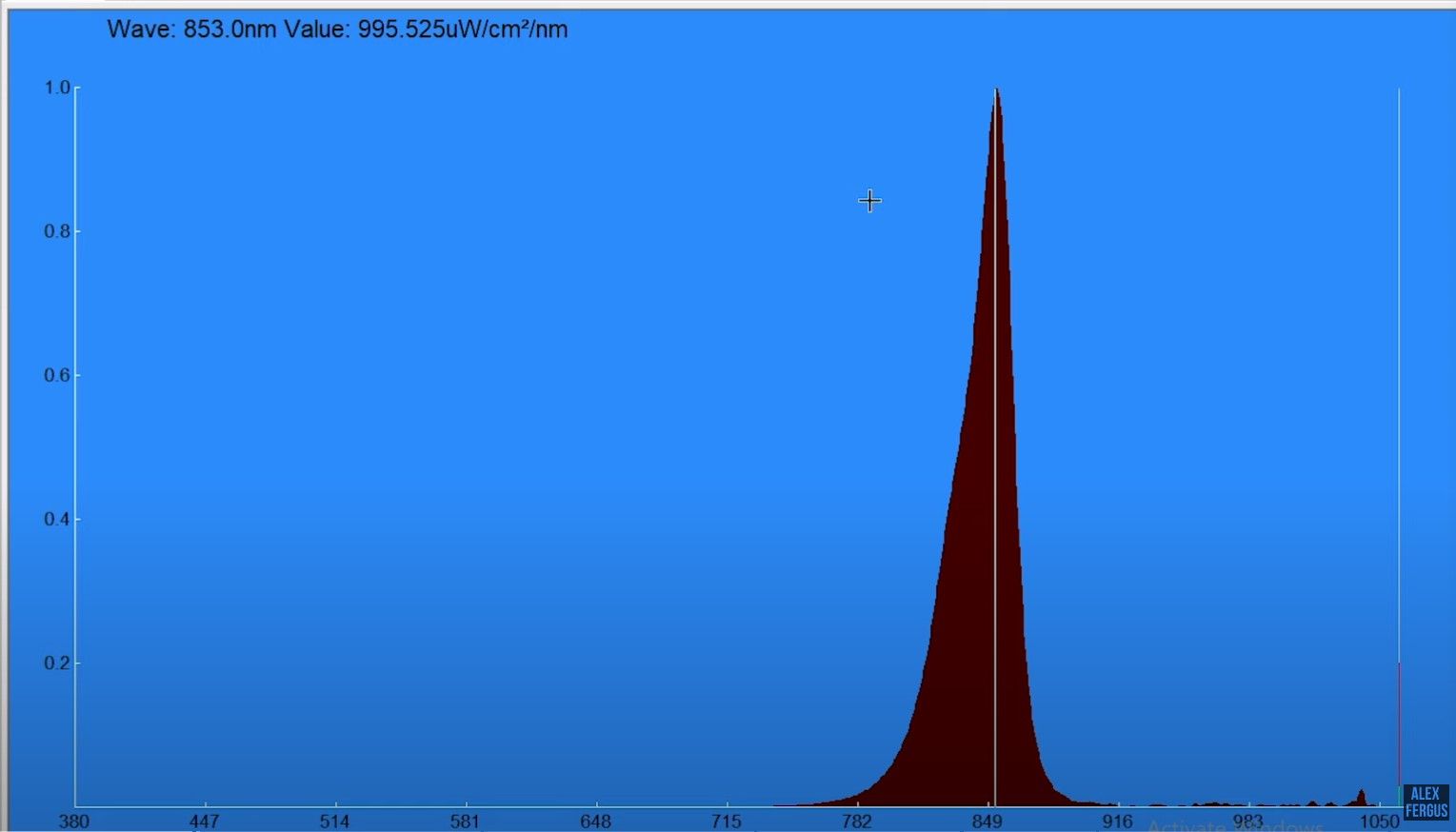 Power Output & Dosing
As for the raw power numbers, I had a peak rating of 69 milliwatts (mW) over centimeters (cm) squared. Though the peak was 69mW/cm2, the average reading was 55mW/cm2.
This is a decent figure especially for an entry-level red light therapy device the total wattage I had was 23 watts (W) and this puts it about mid-pack in regards to all the tabletop relay therapy devices I've tested in the last year or so.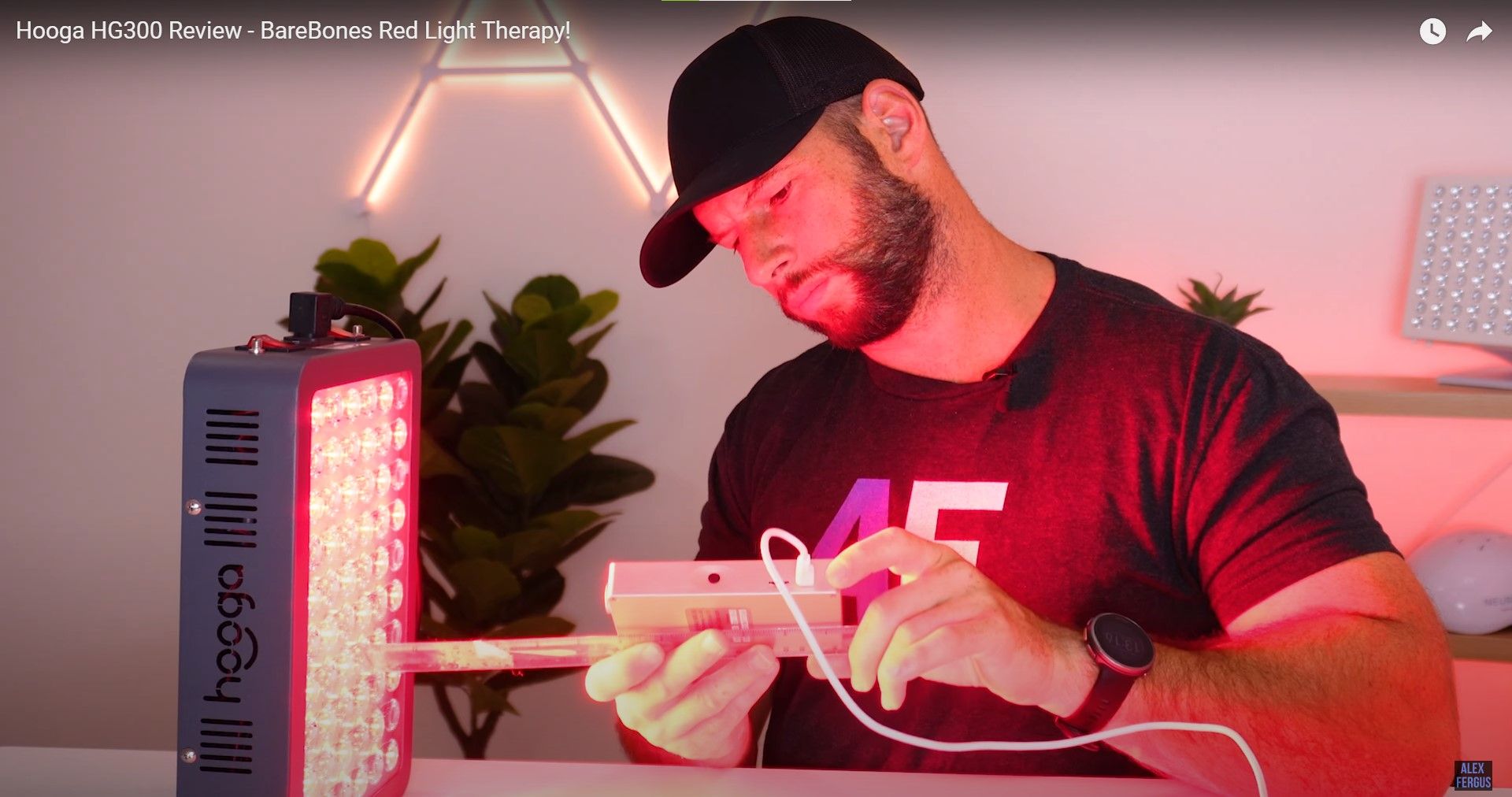 What does this mean in real world terms? Well, deeper tissue treatments such as joints, muscles, and organs need about 50 joules (J) per cm2 of energy. Superficial treatments on the surface of the skin about 10J per cm2.
That means if you're using this panel at a distance of about six inches (in) you're going to need about 15 minutes (min) per area for the deep tissue treatments and about 3min for the superficial skin and wound healing benefits which is pretty good.
Given the size of this panel, you can easily do your whole face in a couple of minutes with no issues. Likewise, the size is going to be adequate if you want to treat something small like a sore elbow or a knee.
Panel Features & Price
Now the HG300 has 60 LEDs. You're either getting 660nm red light or 850nm near infrared light. Now the real appeal of the HG300 is its price. It retails for an incredibly low $159.
💡
It even gets better if you use discount code ALEX. It'll save 5% and bring the price down to $143. Plus if you live in the USA, you get free shipping on your order as well. So for only $143, you can get this at your door!
International customers will have to pay anything from $80 upwards for freight. Hooga also provides a two-year warranty on this device.
I also checked the EMF levels, flicker and sound. The EMF was pretty good no issues there the LEDs were flickering at about 100 hertz (Hz) which is something we often see in lower priced LEDs.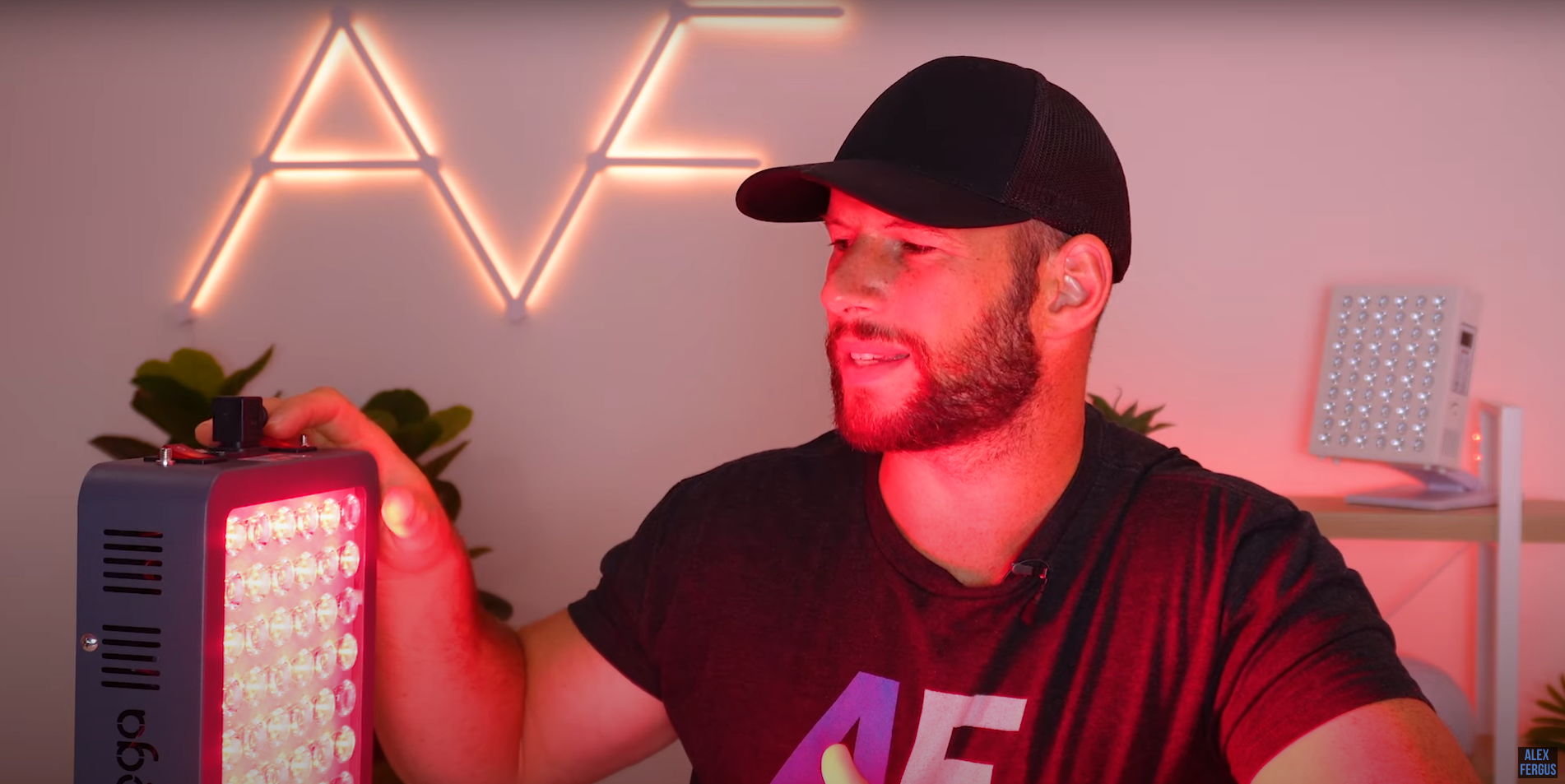 The big issue though was the sound when this device is running it's putting out a sound level of 51 decibel (dB) a little bit higher than we typically see with tabletop panels, but the most annoying thing was the sound itself it's got quite a grunty whir. Usually panels put out more of a white noise sound. That's not a deal breaker, but I just wanted to mention it.
Biggest Like: Value
Okay so what do I like about this panel? Well, of course the size is great. Especially, if you're new to red light therapy and want to treat your face or a sore knee for instance. The power is also good. No issues there.
The main draw card of this product is of course the price $143 is exceptional value. Speaking of value, I crunched the numbers and you get a dollar per wattage figure of $6.20.
Now to put this in perspective, I recently looked at a dozen tabletop red light therapy panels to determine which one was the best from a budget point of view.
💲
The top two winners in that contest had a dollar per wattage figure of $14 and $9.50. Obviously, a lower dollar amount per watt is better. This HG300 came out to be $6.20 per watt! It's crazy amazing!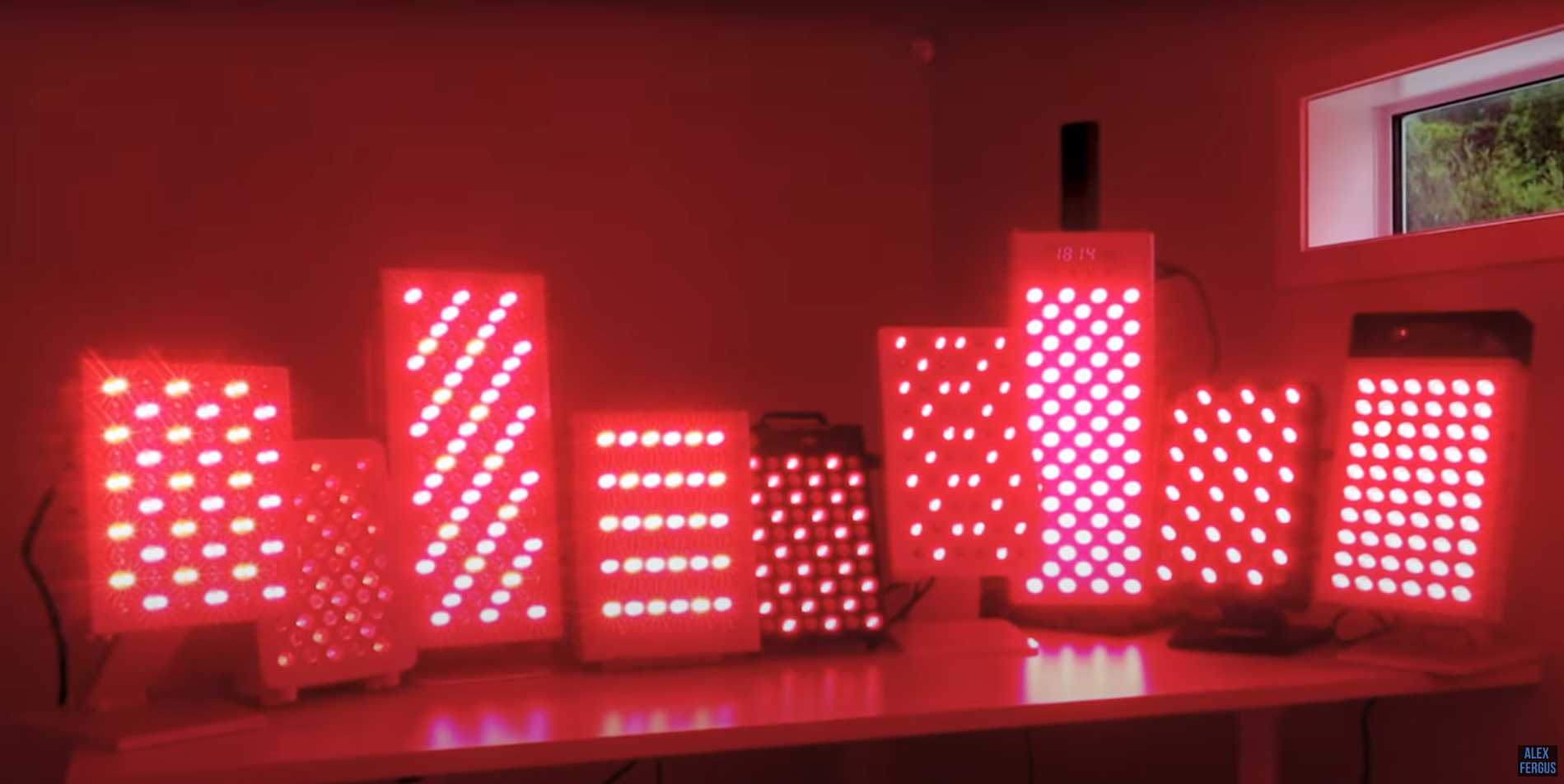 Not only that, $6.20 is even better than some of the mega panels I've tested with say 600 LEDs typically. With the larger panels, you can better power output and better cost per production. You know, a bit of value for something so small to come in at such a great price it is rather extraordinary.
But is it too cheap? Has Hooga cut too many corners here? Would you get something that just doesn't work or has too many issues or just dies after a couple months of use?
My Dislikes
Well, let's talk about this. There are a few downsides. Firstly, you're only getting two wavelengths here. You're not getting any more advanced spectrum that we're seeing in newer panels. Secondly, it is a very basic design. There's no control panel. There's no timer. All you have is two big buttons on the top.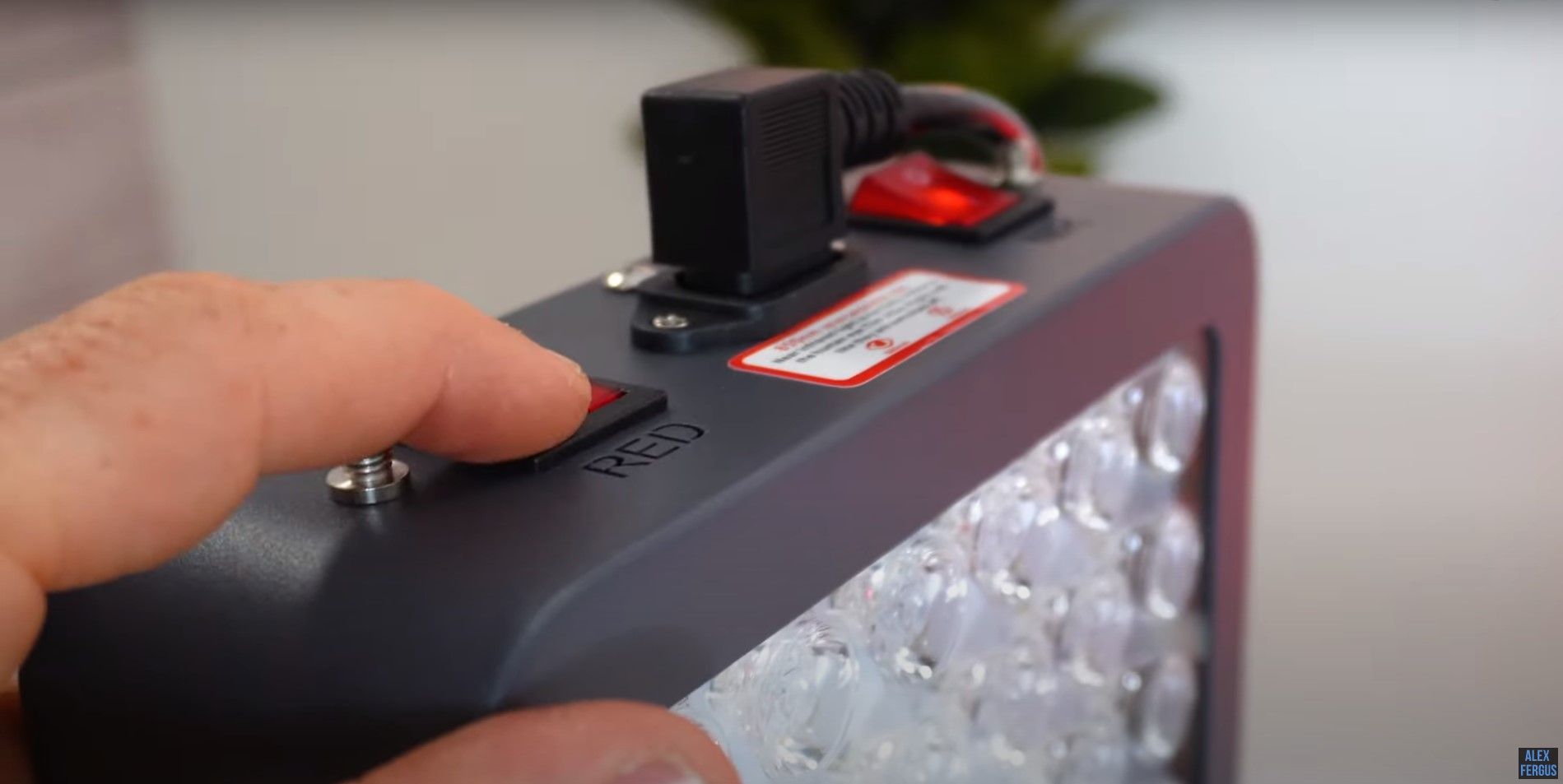 Speaking of those buttons on the top, the cord gets right in the way of one of the buttons. It is a little bit frustrating, but given the price you'll probably put up with it. The sound and the flicker may put some people off.
But the bigger issue is the fact that there's no stand for this. There's no built-in kickstand. There's not even rubber feet on the panel. Saying that, you can simply stand it on a desk or a table, and it will stand upright which is great.
However, I'm a little bit nervous it's going to leave some scratch marks. It does also come with a hanging kit, so you can hang it from the wall and adjust the height or even hang it from the back of your door. So that is pretty cool.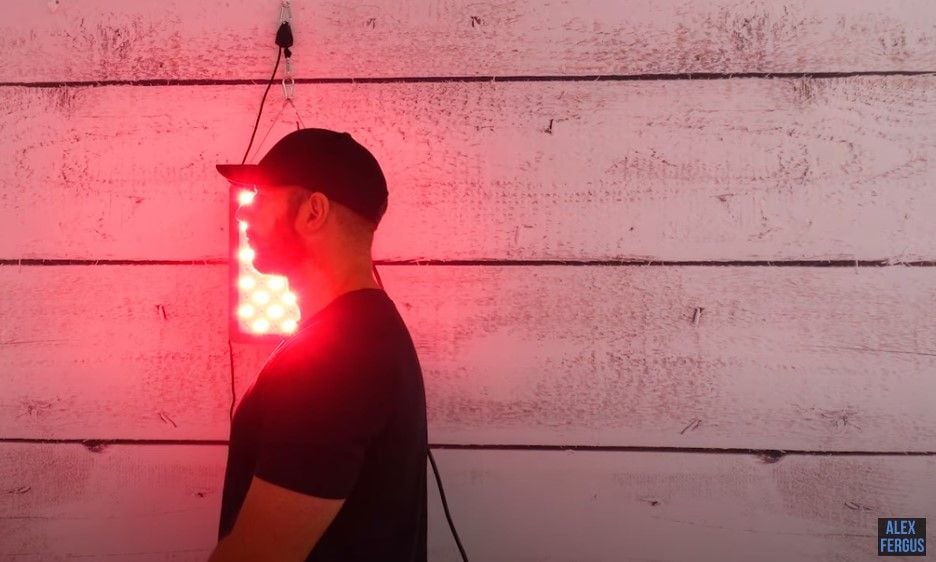 Conclusion & Should You Buy?
Overall then, should you buy this? Well, Hooga has come up with something at an ultra low cost that is going to work. It does the job. If you're on a super tight budget but want to tap into the benefits of red light therapy, then this is a great option.
Secondly, if you're someone that thinks red light therapy is just too good to be true but you are curious you do want to try it but you can't justify the $500 or $1000 to buy a large panel, again this is another great option. Spend $143 or so and play around with it for a few weeks to see if it works for you. If it does, then keep using it or go out and buy a bigger one.
Comparison To Competitors
If you are serious about making a purchase, there are two other options you should consider. First is the Hooga HGPRO 300 (discount code ALEX saves). Now the pro is quite similar to the base version. You've got the same amount of LEDs a similar power output and the same two wavelengths.
However, it comes with a built-in adjustable stand. It's also modular capable. This means you can clip multiple panels together to create a larger array.
You're also getting a nicer design. It looks a little bit better. It's got some rubber feet. The switches and the power cord are on the side. I should mention that the LEDs are dual chip, meaning you're going to get better light dispersion.
But you do have to pay a hundred dollars more for all of that. Really, it comes down to the stand. Think about how you plan on using your device. If being able to set it on a stand and adjust that stand is going to be appealing to you, then spend the money.
Next, we have the Mito Red MitoPRO 300 (discount code ALEX saves here too). Again, it has 60 LEDs and a similar power output to this. However, you're paying more for some additional benefits.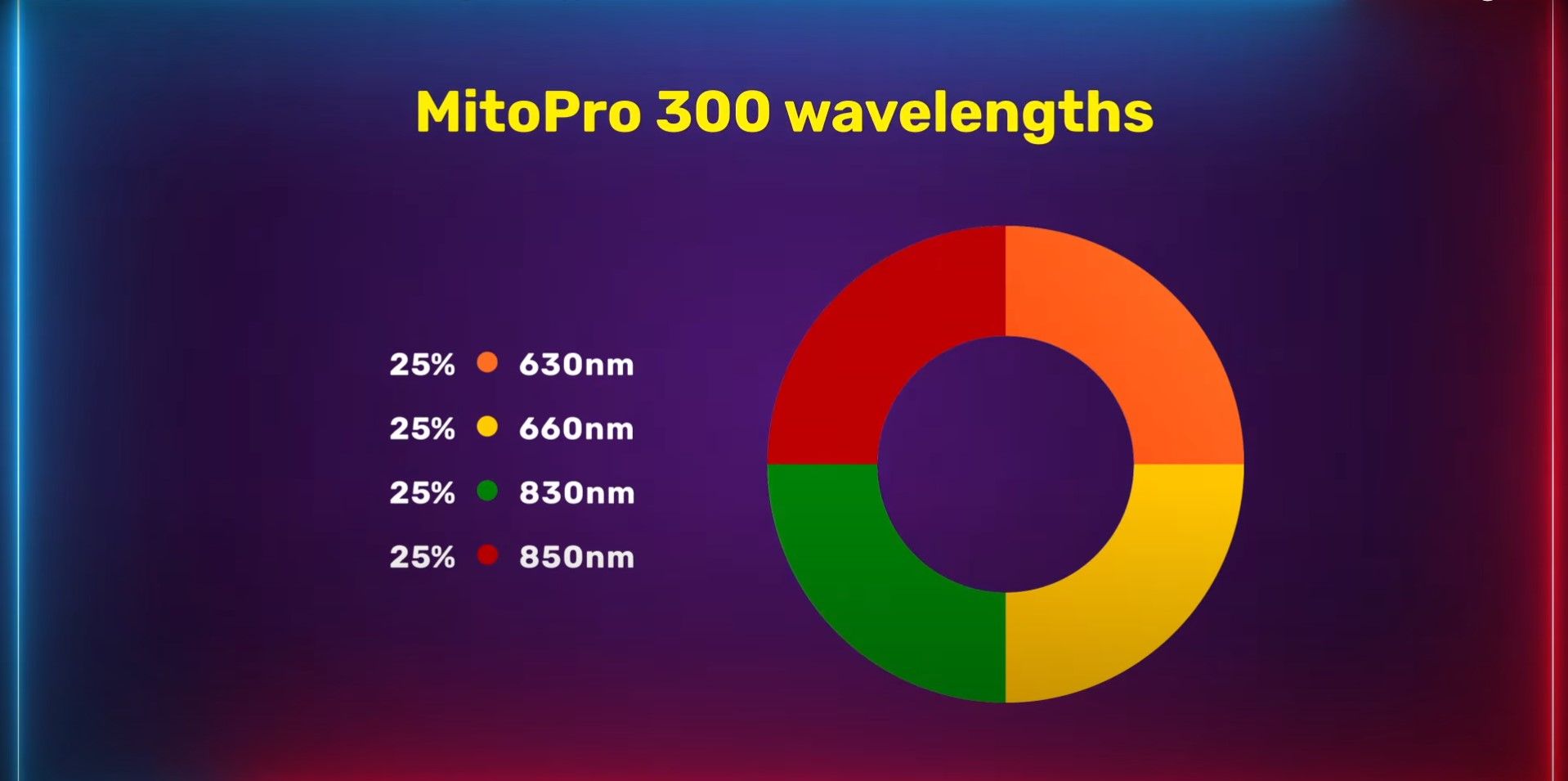 💡
With the
Mito Red MitoPRO 300
, getting a three year warranty instead of two. Plus, you're getting four wavelengths: 630nm, 660nm, 830nm, and 850nm light. You're getting a nice LCD control panel with a built-in timer. You're also getting a stand that's included. It retails for about $330 after using discount code ALEX.
Best Budget Tabletops?
If you've watched all this and you're still undecided, be sure to check out this budget tabletop comparison video where I look at a bunch of panels including panels from Hooga and Mito Red.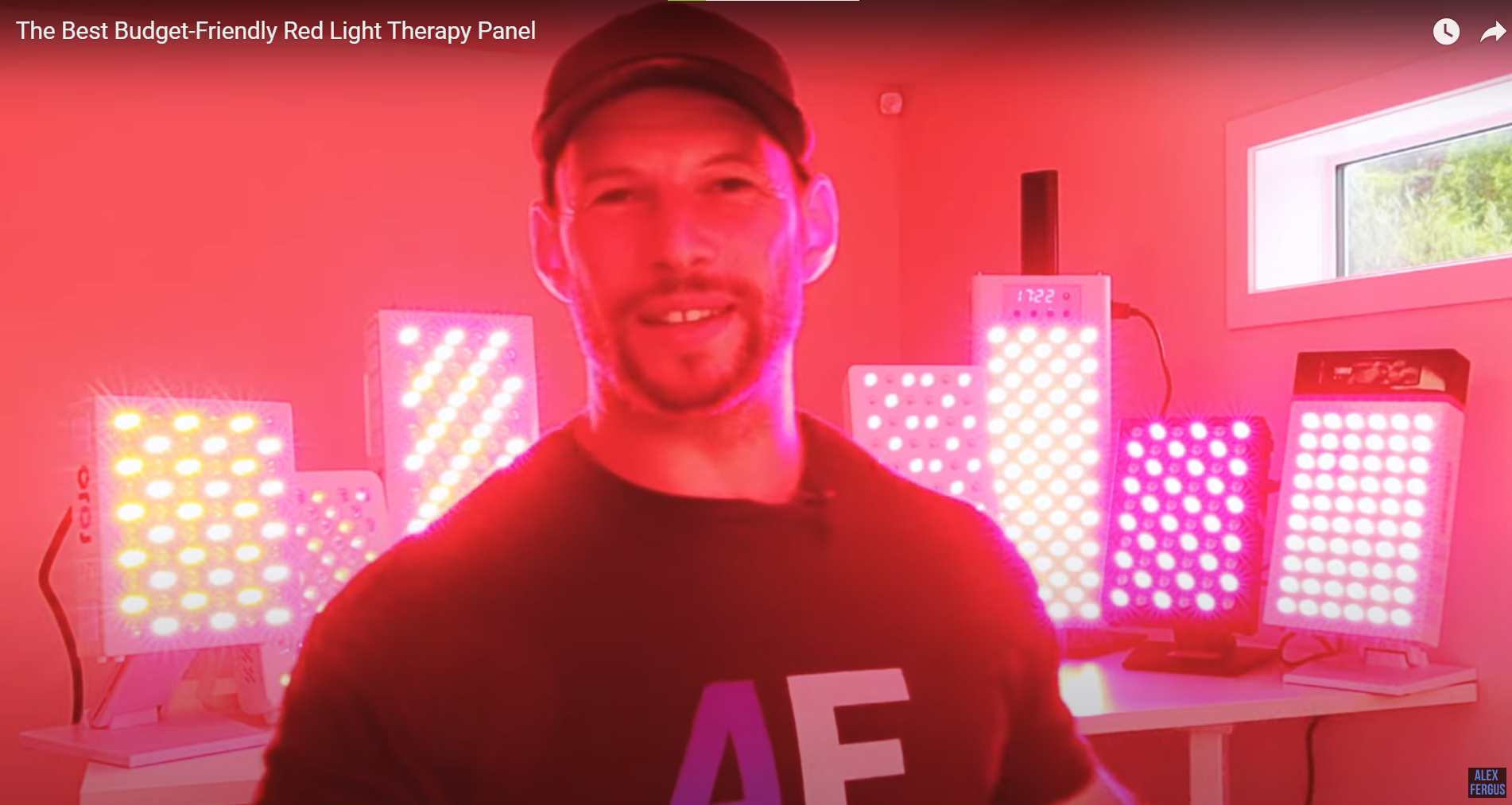 What are your thoughts on budget friendly panels? Share your experiences with our community's Facebook group. I'm always keen to hear your questions and comments, thanks.
The Product I Mentioned In This Article :
Extra! Extra! Read All About It!
✅ Red Light Therapy or LLLT Studies Datasheet
✅ 36 Powerful Red Light Therapy Benefits
✅ Hooga HG24 4 in 1 Review: The Cheapest Beauty Therapy Light Ever?
✅ How To Use Red Light Therapy 101: The Best Guide For Starters
✅ MitoADAPT MIN Vs BioMAX 300: Which Is Better?
🔥
Check out this epic new
Shopping Tool
that has been years in the making! You can filter products by price, number of LEDs, total power, irradiance, height, width, warranty, company, the company's location, warehouse, class, year released, pulsing, flicker, modular support, ultra low EMF, built in timer, multi-chip LEDs, stands included, specific wavelengths, shipping, value, noise level, and more!
Be In The Know With These YouTube Videos
✅ Hooga Vs Joovv: BATTLE For Which Is Better!
✅ PlatinumLED BioMax 300 Review: 6 Wavelengths & More!
✅ Hooga Pro 300 Review: Affordable Red Light Therapy?!
✅ Mito Red Light MitoPRO 300 Review: Hard To Beat!
✅ THIS Is The Best Beauty Red Light Therapy Panel In 2023
This blog post was written by Alex Fergus. Alex is a ISSN Sports Nutrition Specialist, Fitness Professional and certified Superhuman Coach who continues to expand his knowledge base and help people across the world with their health and wellness. Alex is recognized as the National Record Holder in Powerlifting and Indoor Rowing and has earned the title of the Australian National Natural Bodybuilding Champion. Having worked as a health coach and personal trainer for over a decade, Alex now researches all things health and wellness and shares his Alex Fergus blog as well as light therapy on this website.